Above is a group of one story stores, built for the L & J Railroad in Australia by L. Smith.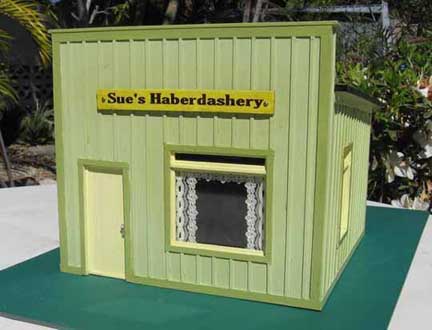 A close-up of one store, Sue's Haberdashery, the lace curtains are a nice touch.
David's Grocery, having vegetables in the bins works well.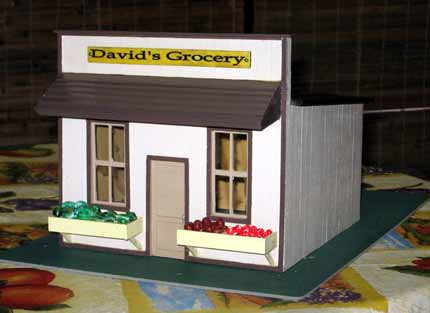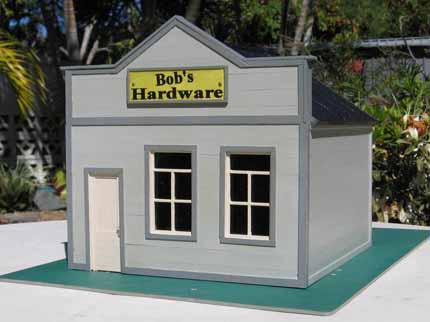 Bob's Hardware, the buildings are all similar, but the details and window treatments make them very different.